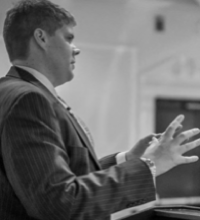 Aaron Day is the Chair of Stark360, and serves on the board of directors.
Day is also the co-founder and CEO of Salu Corp, a blockchain/AI healthcare company.
Day ran for United States Senate as an Independent from New Hampshire in 2016, successfully siphoning off enough votes to cost incumbent Kelly Ayotte re-election for her support of Obamacare Medicaid expansion, civil asset forfeiture, and many other big government votes. It was the biggest defeat for the Republican Party in the 2016 election cycle, and cost the Ayotte and her supporters over $50 million.
Day was previously the Chairman of the Free State Project, Chairman of The Republican Liberty Caucus of New Hampshire, Chairman of the Republican Liberty Caucus National Convention Committee, Treasurer of the Republican Liberty Caucus, and CEO of The Atlas Society.
Prior to joining the liberty movement, Day spent 20 years as a serial entrepreneur and venture capitalist in the internet and healthcare fields.
Day studied at Duke University and Harvard.
Aaron Day on LinkedIn