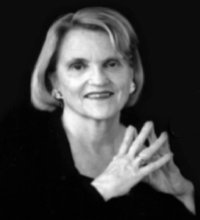 Before there was Wikileaks, there was Charlotte Thomson Iserbyt, an "original" whistleblower.
Charlotte Iserbyt is an American freelance writer who served as the Senior Policy Advisor in the Office of Educational Research and Improvement (OERI), U.S. Department of Education, during the first term of U.S. President Ronald Reagan.
Iserbyt is also a former school board director in Camden, Maine and was co-founder and research analyst of Guardians of Education for Maine (GEM) from 1978 to 2000. She has also served in the American Red Cross on Guam and Japan during the Korean War, and in the United States Foreign Service in Belgium and in the Republic of South Africa. Iserbyt is a speaker and writer, best known for her 1985 booklet Back to Basics Reform or OBE: Skinnerian International Curriculum and her 1989 pamphlet Soviets in the Classroom: America's Latest Education Fad which covered the details of the U.S.-Soviet and Carnegie-Soviet Education Agreements which remain in effect to this day. She is a freelance writer and has had articles published in Human Events, The Washington Times, The Bangor Daily News, and included in the record of Congressional hearings.
She was born in 1930 and attended Dana Hall preparatory school and Katharine Gibbs College in New York City, where she studied business. Iserbyt's father and grandfather were Yale University graduates and members of the Skull and Bones secret society but was a Reagn appointee despite having any degree related to education.
She is known for writing the book The Deliberate Dumbing Down of America. The (now a free download) book reveals that changes gradually brought into the American public education system work to eliminate the influences of a child's parents (religion, morals, national patriotism), and mold the child into a member of the proletariat in preparation for a socialist-collectivist world of the future. She says that these changes originated from plans formulated primarily by the Andrew Carnegie Foundation for the Advancement of Education and Rockefeller General Education Board, and details the psychological methods used to implement and effect the changes.
In 1982 Reagan relieved her of her duties after she leaked an important technology grant. Her book is based on many documents that she took with her when she left the position. These documents are featured on the American Deception website.
For accurate biographical information and a selection of references and links to Iserbyt's work, please use this official PDF: Charlotte Iserbyt Complete Bio and References